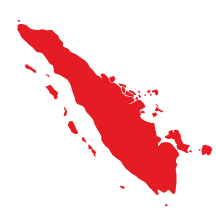 Sumatra
Kerinci Palompek
Pomegranate, Coconut. Molasses.
Body: Full
Acidity: Mellow
Producer: Koentintji Barokah Cooperative
Varietal(s): Andung Sari, Sigararutang
Growing Elevation: 1350-1600 Meters
Processing: Washed, Dried on Raised Beds
Region: West Sumatra and Jambi Provinces
This particular washed coffee lot comes from a longstanding relationship with the Barokah Cooperative, which has 140 members who cultivate on small family-owned plots of land located around Mount Kerinci, the highest volcano in Indonesia. The cooperative works closely with producers to decrease forest encroachment and their farm management practices create a protective buffer for the Kerinci Seblat national park. Home to the Sumatran Tiger, the Kerinci Seblat national park encircles the entire Kerinci valley with unparalleled natural beauty. During the harvest, producers deliver their cherry to the Barokah mill where it is sorted, depulped, fermented, washed and dried gently on raised beds. The dried parchment is delivered to Yudi Putra (owner and operator of a family-owned export company) who takes great care in managing traceability and preparation for export.
MORE
LESS