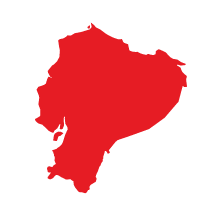 Ecuador
La Perla Chiquita
Rose. Lychee. Nectarine.
Body: Syrupy
Acidity: Crisp
Producer: Lomas Obando family
Varietal(s): Typica Mejorado
Growing Elevation: 1350 Meters
Processing: Washed. Dried on Raised Beds Under Canopy.
Certifications: Microlot
Region: Nanegal, Pichincha Province, Ecuador.
Introducing another really stunning Ecuador offering that we simply couldn't pass up. From the Lomas Obando family, this lovely coffee is complex, lingering, and syrupy with tasting notes of rose, lychee, nectarine, peach, pear, and green grape. The JBC team highly recommends!
Managed by Fabian Lomas and his family, Finca La Perla Chiquita (The Little Pearl) is located in Ecuador's Pichincha Province where the family grows approximately 1-hectare of coffee. Harvest involves the whole family as well as 5 hired pickers. All ripe coffee cherry is depulped the same day and left to ferment for 18 hours after which it is washed in fresh water and dried on raised beds under canopy. The Lomas family has found great success in coffee farming after shifting their focus to quality and plans to expand their entire farm to coffee.
MORE
LESS