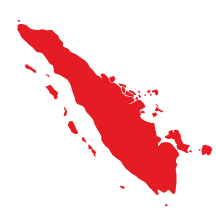 Sumatra
Harimau Tiger
Plum. Molasses. Cinnamon Graham Cracker.
Body: Rich & Syrupy
Acidity: Mellow
Producer: Various Smallholder Farmers
Varietal(s): Abyssinia. Ateng Super. Bor Bor.
Growing Elevation: 1600-1700 Meters
Processing: Wet-Hulled
Certifications: Female Forward Coffee
Region: Aceh. Sumatra.
From our friends at Cafe Imports, comes our Harimau Tiger Sumatra. From small holder farmers in the Aceh region of Northern Sumatra, this wet-hulled Sumatra coffee offers a sweeter, cleaner profile than a typical Mandehling. This coffee boasts a nice balance of sweetness (think molasses, plum, and cinnamon graham cracker) to complement the earth notes that are common to coffees of this region. Careful attention is paid to the uniformity of the prep in these lots, offering a higher cup quality than is typical from the region. A high-quality, fruit-forward cup for lovers of classic Sumatra coffees.
MORE
LESS