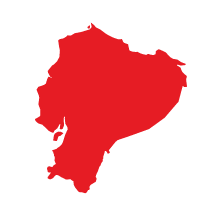 Ecuador
Angamaza
Strawberry. Magnolia. White Grape.
Body: Silky
Acidity: Sparkling
Producer: Angel Capa Carrion
Varietal(s): Caturra. Typica. San Salvador. Yellow Catimore.
Growing Elevation: 2080 Meters
Processing: Washed. Dried on Raised Beds.
Region: Conganama. Loja. Ecuador.
Grown on a 19 hectare farm called Finca Angamaza by Angel Capa Carrion, this Ecuador coffee is simply stunning with tasting and aroma notes of strawberry, magnolia, and white grape. This coffee was fermented for 36 hours and after washing, it was dried for 8 to 10 days on raised beds. Angel began producing coffee around 8 years ago and his focus on specialty coffee has allowed him to garner much higher prices for his lots. His goal is to connect with buyers who value and appreciate his dedication to high quality coffees.
MORE
LESS